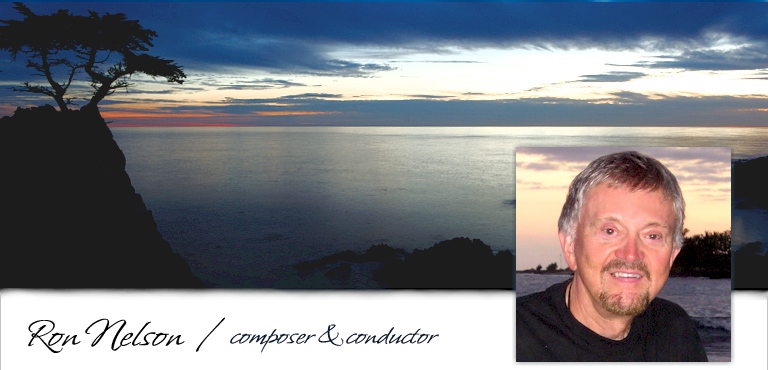 Ron Nelson has gained wide recognition as a composer and conductor of choral, band, and orchestral works. In 1993, his Passacaglia (Homage on B-A-C-H) made history by winning the "triple crown" of major wind band composition prizes. In all, more than 90 works are published primarily by Boosey & Hawkes, Carl Fischer, and Ludwig Music.

"Nelson is the quintessential American composer. He has the ability to move between conservative and newer styles with ease. The fact that he's a little hard to categorize is what makes him interesting."

-- Conductor Leonard Slatkin

Copyright © 2007-2016 Ron Nelson, Composer - all rights reserved. Website design by n-ergizing.